Learn Proven Self-Defense Skills Through Krav Maga
You shouldn't settle for less when you're looking for a way to defend yourself. That's why Virginia Krav Maga is committed to providing self-defense training through Krav Maga, so that when danger strikes, you have the skills necessary to keep yourself and your loved ones safe. No matter whether this is your first time training in Krav Maga, or if you've got years of martial arts experience, we welcome people from all over Williamsburg, Newport News, and Yorktown to train with us and master the art of self-defense.
If you have questions about Krav Maga or want to get started, don't hesitate to fill out the form below and reach out!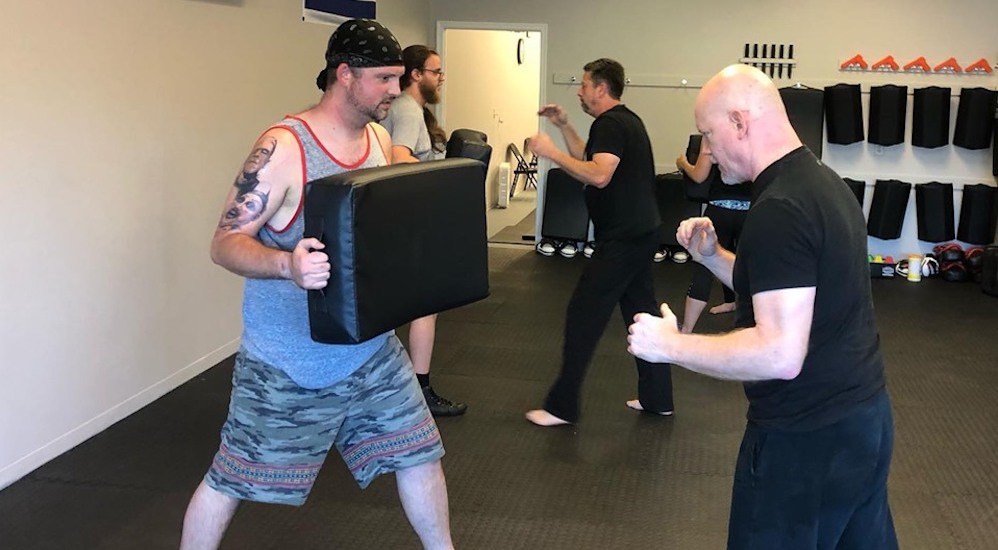 Krav Maga Offers Proven Self-Defense Strategies
Krav Maga was originally created by the Israeli Defense Forces in order to teach effective close-quarters self-defense. Our team at Virginia Krav Maga is proud to bring high-quality training to the Williamsburg, Newport News, and Yorktown areas... through the martial arts, we hope to create safer, healthier, and happier communities and empower our students to live fearlessly!
Training in Krav Maga can help you:
Learn effective self-defense strategies that can be used in any situation
Get a high-quality workout in a community atmosphere
Improve your awareness using proven strategies
Connect with a passionate martial arts & fitness community

Get In Shape While Learning Self-Defense
In addition to gaining an understanding of how to defend yourself in any situation, Krav Maga is an excellent tool for building robust fitness. Our team at Virginia Krav Maga is full of experts on health and wellness, and we're happy to give you personalized advice on how you can lose weight, build lean muscle, and reduce your stress through martial arts training!
We've helped individuals from around Williamsburg, Newport News, and Yorktown revitalize their fitness and reclaim their confidence through Krav Maga, and we can help you do the same!
Get started with Krav Maga training and experience:
Sustainable weight loss & lean muscle gain
Total-body fitness & improved core strength
Reduced stress & anxiety levels in everyday life
The unwavering confidence that comes with true self-defense skills
Stay Safe in Williamsburg & Beyond Through High-Quality Krav Maga Training!
Here at Virginia Krav Maga, your safety is our first priority. We want to help our community become a healthier and happier place by empowering individuals from across Williamsburg with the skills they need to defend themselves in real-world situations. Join us for your first Krav Maga class... you'll rediscover your confidence, overcome your fears, and connect with new friends and mentors from all over our community!
To learn more about Krav Maga, simply fill out the short form below and we'll contact you!