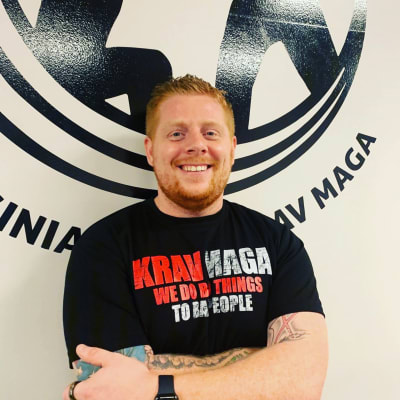 Dustin McGee
Dustin is the school's owner and head coach. Dustin has years of experience in Krav Maga and other disciples such as BJJ, Boxing, And Muay Thai. He is currently working toward his Black Belt under Coach David Kahn of Israeli Krav Maga Association located in NJ. He brings fun and laughter to his classes but also knows how to make us work hard.
He is also working toward becoming a UFC fighter under his "Fighter name" Ginja Ninja.
Dustin is CPR Certified, First AID Certified, and is certified as an instructor under Israeli Krav Maga Association.
Fun Fact About Dustin: He is a certified pyrotechncian and has done professional pyrotechnics for bands such as Chris Brown, Lil Wayne, TSO, Florida Georgia Line, and many more.
Dustin's Lifelong Goal: To become one of the best Krav Maga Coaches and to travel to space… Maybe Mars